Ana Lucia Rivera & Leah James 
The big day finally arrived and it was time to climb the Great Wall! We started the day by going to the Ming Tombs. After, we went to lunch at a jade factory and were off to the Great Wall. The steps seemed to be never ending, but eventually all of us were able to make it up. Ryan, Jadon, and Leah K were the first ones up shortly followed by Leah and Kyle and everyone else close behind. The wall was a long trek, yet there were little kids making it and there was even a woman at the top in heels. We enjoyed the view that was slightly clouded, but it was rewarding nonetheless. On the way down, many of us rewarded ourselves with a well deserved ice cream bar.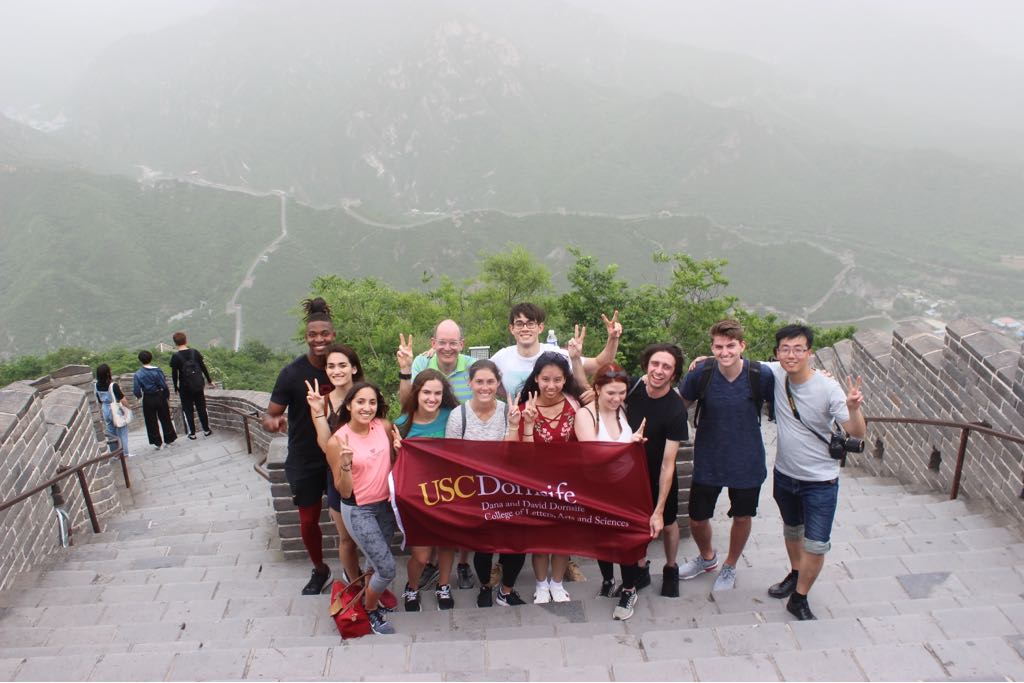 We had a long drive back to the hotel, but on the way back we stopped at the the site of the 2008 Olympics and saw the stadium. After dinner and a quick shower some of us decided to treat ourselves to a foot massage right next door to our hotel.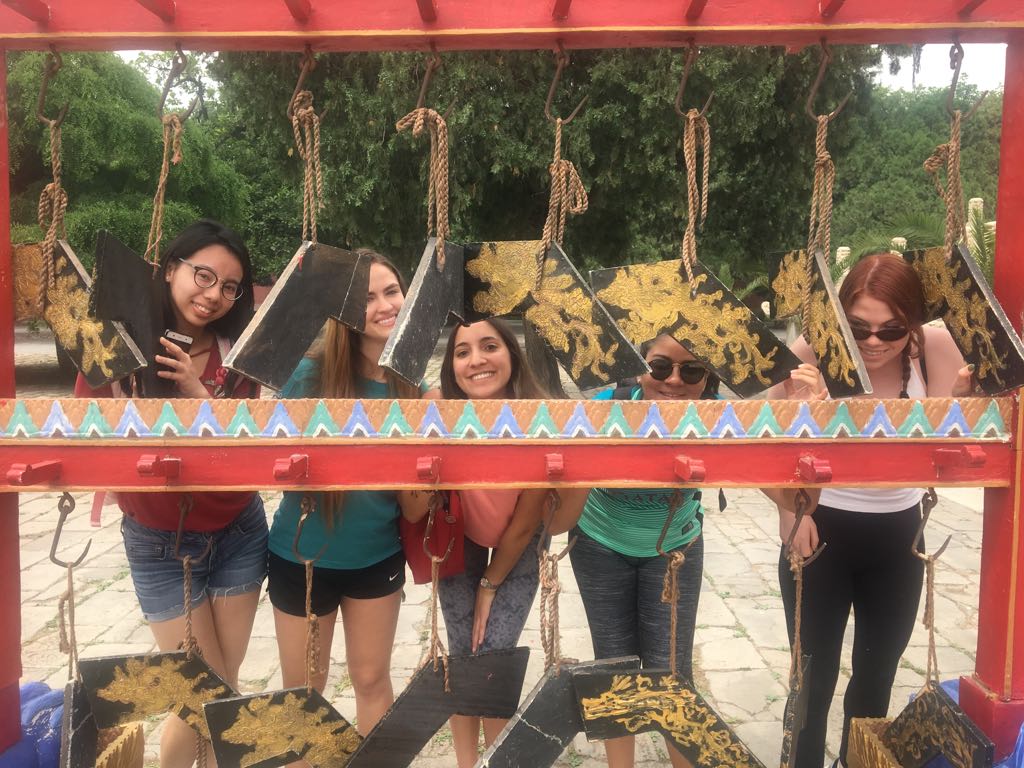 Sunday was fieldwork day and each team met up in different places with the Capital Normal students that were helping us with our projects and getting around Beijing.The Caramel Macchiatos team met in Nanluoguxiang, a popular pedestrian street with many small shops and full of trees. The street was captivating and lively, we were very lucky to be able to see more of Beijing while still doing our work. We were very surprised to find that most cafes were also bars and restaurants. Athletes foot met up with their Normal students in Xidan and went from mall to mall exploring the different athletic wear brands.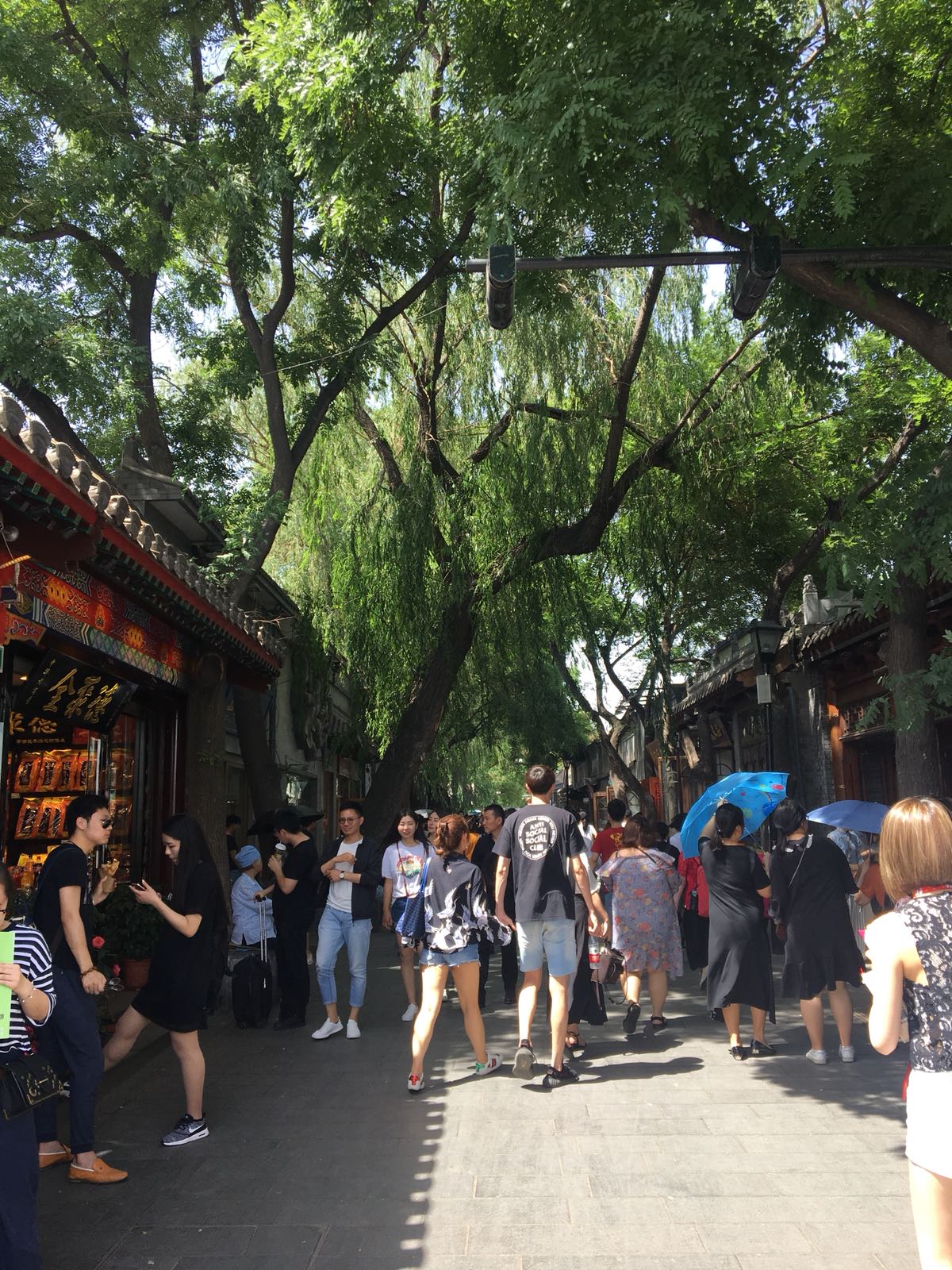 After fieldwork, some of us went to the Temple of Heaven right by our hotel and experienced its beauty. In order to get to the temple we had to walk through a park where many natives were playing cards and such in the cool shade. We finished our day with going to the Silk Street where many were able to use their new favorite phrase "太贵了" or "taiguile" (too expensive) and worked on our bargaining skills.