Leah King & Carolina Nehrer de Souza
May 30
Today was the day that our group left Shangqiu for Kaifeng.  We boarded the bus early in the morning and set off for a busy day. Our first stop—lunch, a meal full of fried foods including fried chicken, fried bread, and even fried ice cream.
After lunch we headed to the most rural place we would see on the trip, a remote village surrounded by acres of pastures and fields. We took a stroll around the village and made conversation with the locals we encountered. The village consisted of connected brick buildings along paved roads, many with large red doors adorned with Chinese characters. Professor Sheehan and Hao made conversation with many people in the town. The first was a group of elderly who told professor Sheehan that their now grown children had jobs in the larger cities nearby. We also talked to a mother who was cleaning her young toddler outside her home. Although this was the most rural place we visited, the village was considered well off since it had paved roads, cars, and large buildings.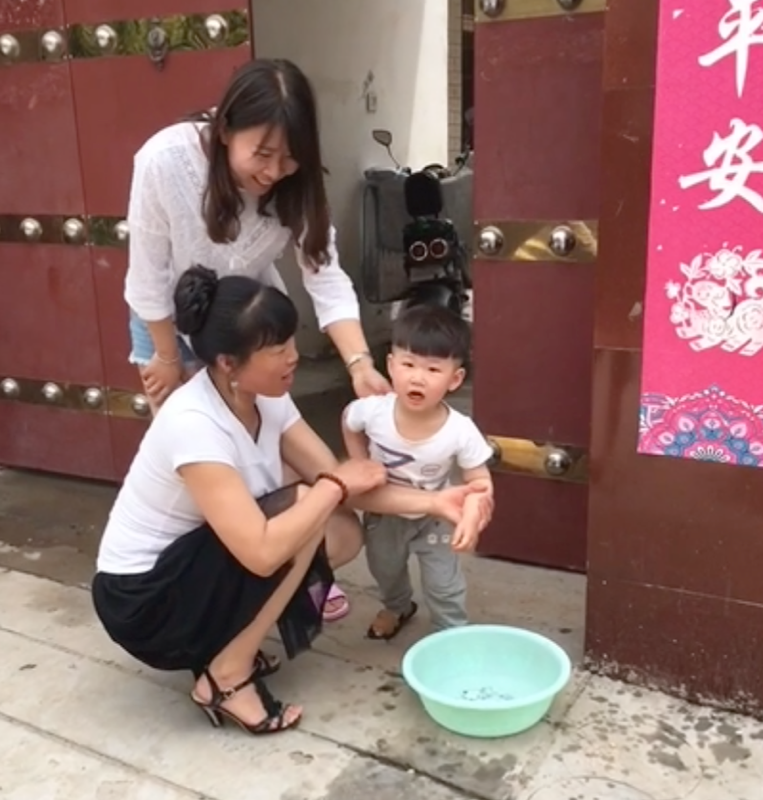 After our short trip to the village, we headed to a theme park based on the Song Dynasty. The theme park had many shows, including an acrobatics show, a fire show, and a horse show that reenacted a famous war story from the Han Dynasty. The theme park also had people dressed in traditional Song outfits and recreations of traditional style bridges and buildings.
At last we arrived at our hotel in Kaifeng, our nicest hotel yet. That evening, we explored Kaifeng's famous night markets. We quickly recognized Kaifeng's lively spirit. At Kaifeng's famous Drum Tower district, many families and young adults were out and about, enjoying the atmosphere and delicious food from local vendors. We found ourselves in a shopping area with European architecture. Many of the stores were teen clothing stores, which is perfect because that is our research topic.  Jenny and I capitalized on the opportunity and recorded observations of product offerings and store atmospheres in Kama, Meters/Bonwe, and Samir—our stores of interest.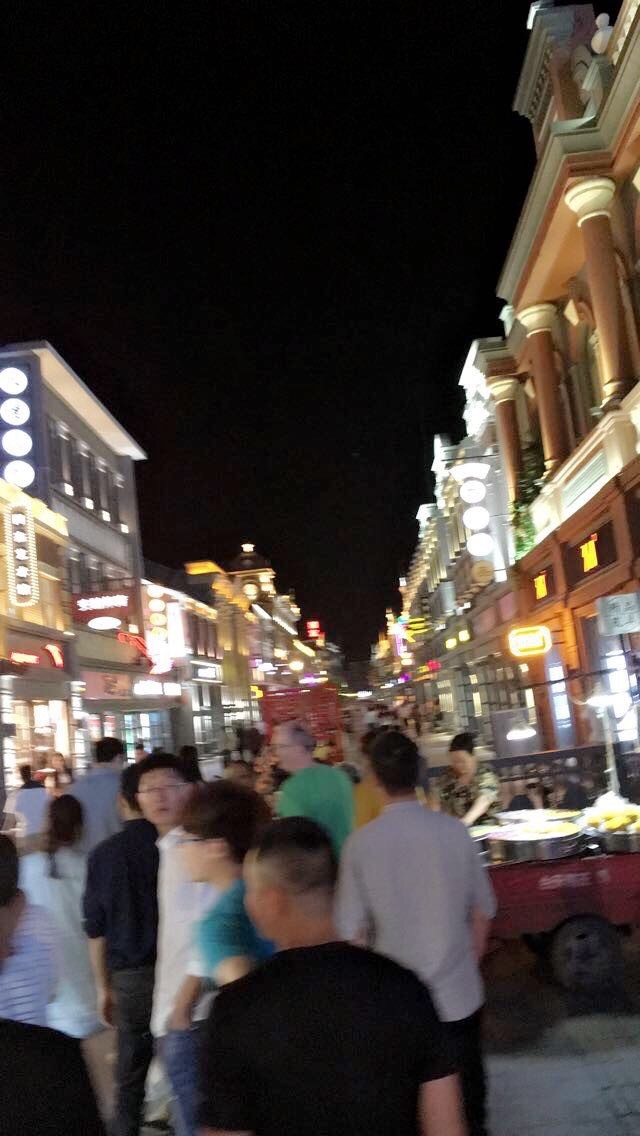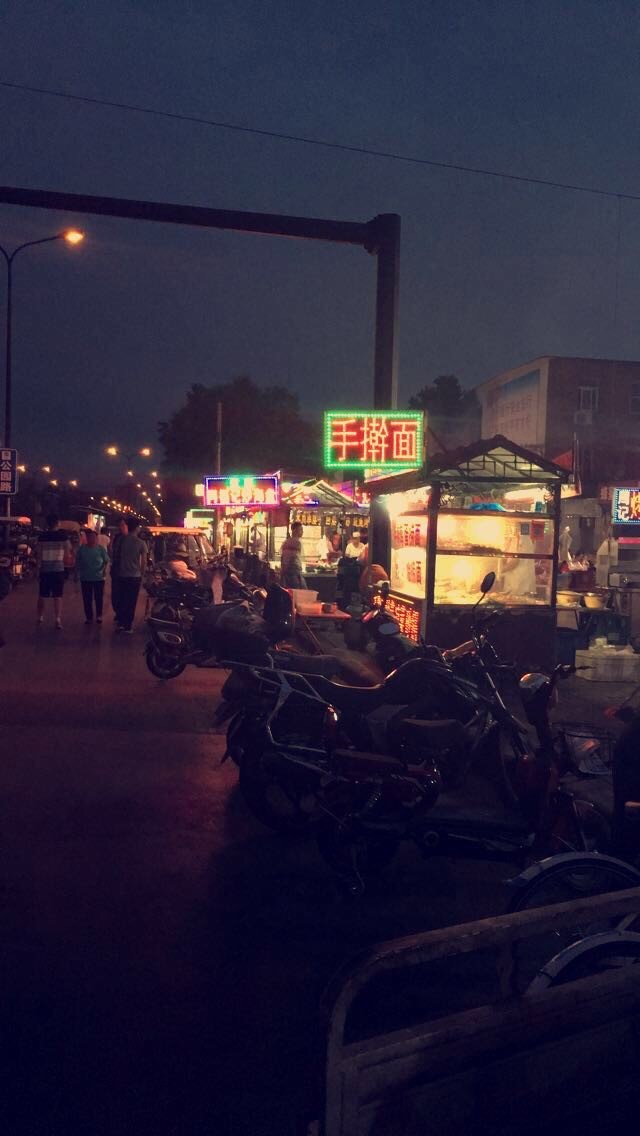 After hitting all our stores and doing a little bit of shopping, Jenny and I headed back to the hotel. Before heading to bed, we found the group gathered around a claw machine. We used the last of our day's energy watching Ron's triumph, winning a stuffed animal from the machine—a great end to a great day.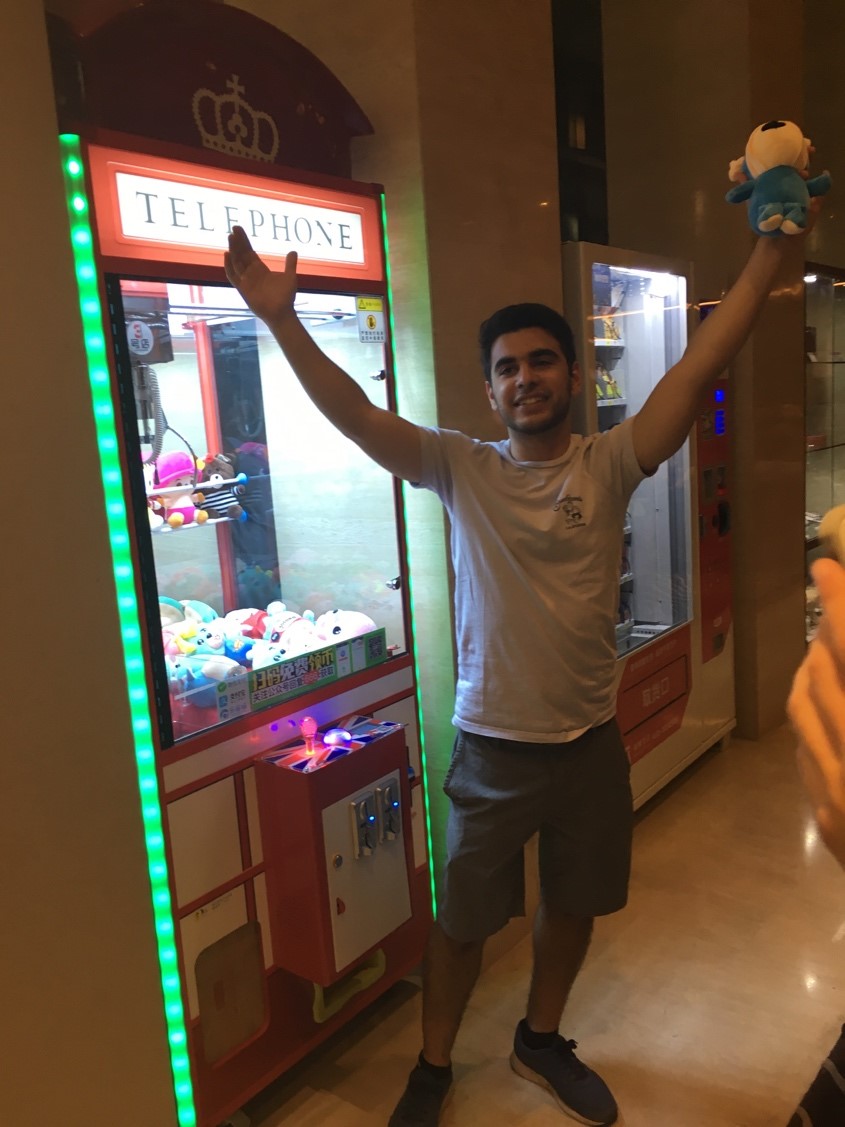 May 31
On the 31st of May, we started the day with breakfast at the hotel and then went sightseeing in Kaifeng before doing more field research. In the morning, we went to see the Iron Pagoda; some people decided to climb up the Iron Pagoda, while others spent their time taking Instagram worthy pictures instead since the location was absolutely stunning. We learned that the difference between a pagoda and temple is that while a temple houses a deity that people can worship, pagodas house relics instead, but both are considered sacred. Afterwards, we visited the Bao Gong Memorial and was given a brief history lesson about his life. We learned that Bao Gong was a very well-respected government official who judged very fairly and was very loyal to the emperor. As a result, he was well loved by everyone and a memorial was built for him.
After lunch, each group was given time to do field research. Our group decided to go to a mall in Kaifeng to check out some foreign clothing stores there, so we can compare them to Chinese clothing stores. In the mall, we went to Peacebird's men store, and found that that their marketing strategy was to collaborate with the Coca-Cola company. We spoke to the saleswoman and was told that one of their shirts that had the Coke logo on it was the best-seller of the store. We also noticed that this item was the most heavily foreign influenced item sold in the store, as Coca-Cola is an American company. This piece of information is very helpful because it serves as evidence that consumers prefer designs associated with foreign culture. After visiting Peacebird, we took a walk around the new city and then headed to a bakery to buy a cake to celebrate Professor Sheehan's 10th year of leading the Global East Asia China trip! We picked out an oreo cheesecake and celebrated with it at dinner.