By Alex Norby and Michelle Armstrong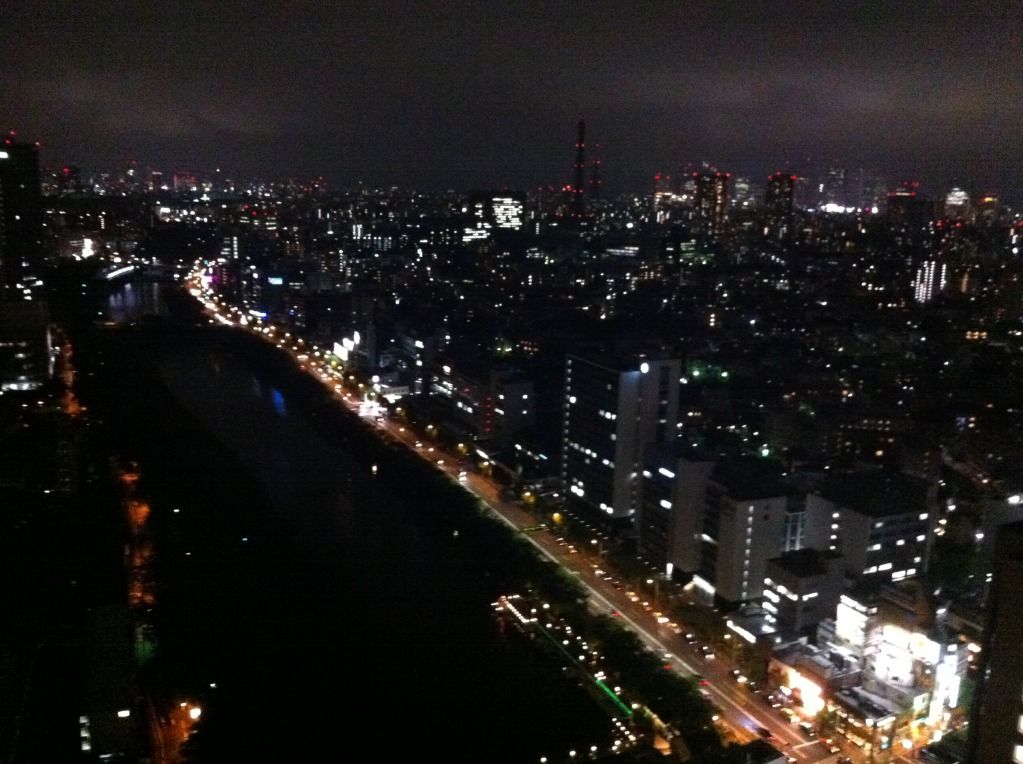 The day was Tuesday. It was our fourth day in Japan and second day in class when our professor Saori Katada reached to erase the yellow chalk on the long blackboard. Upon brushing the eraser, the black fiber left almost no trace of residue on the surface. "This, this is why I love Japan," Professor Katada unexpectedly blurted out, catching her face in the palm of her hands. "The little things, the details…" she went on to talk about how even the staplers always work in this country, jogging my own memory back to all those times the Leavey one failed me right as the class I needed to turn my paper into was starting. If only we had proper staplers, I wouldn't have been late to class. But, then I thought, if I were a Japanese college student, there would be no chance of me procrastinating so egregiously. As our gang of Angelenos traversed the city on Sunday, we were astounded at the complex efficiency of the Tokyo Subway, the mass organized choas of Shibuya Crossing, the perfectly ordered maze of walkways at Shinjuku Station. It occurred to me that the essence of Japan is one that finds greatness in the smallest things. To appreciate such things requires holding them to a higher standard. Some might say perfection. I would call it respect. In LA, especially in our public spaces, we often find this sorely lacking, creating a society that can at times seem as at odds as a 5pm traffic jam on the 110. In Tokyo, respect is a way of life. It is the unspoken force that bonds its citizens together, as strong as the structural steel that holds up Tokyo Tower. As I stood on the 45th floor of the North Tower of the city's Metropolitan Office buildings, I gazed at the vast cityscape below. I thought that I, a half Chinese, half Norwegian-American, would do my best in this city to observe this way of respect. Because while something, like chalk residue, may seem small to us, Tokyo has taught me that it is in things, little things, with which we can find greatness and harmony in life.
~Alex Norby
After an 11 hour plane ride, we arrived safely in the late afternoon at the Narita airport ready to start our adventure. We got on our private bus and traveled to the Sakura Hotel, where we will be staying for the next month. We settled into our rooms and then we enjoyed our first dinner in Tokyo together.
On our first real day in Japan, we explored various places such as Shinjuku, Shibuya, and Harajuku. In Shinjuku we went to the top of the Tokyo Metropolitan Government Building and enjoyed the view of the city. Afterwards we headed to the fashion district, Harajuku. Before heading to Meiji shrine, we watched some yakuza impersonators and some older Japanese men and women dance. At Meiji Shrine we were able to learn how to cleanse our souls before praying and how to pray, as well as able to buy good luck charms and omikuji (fortunes). We then walked through the famous street called Takeshita. The street was super narrow and crammed-pack with people and clothing stores! Next we had dinner at a Chinese restaurant in Shibuya. It was oishii!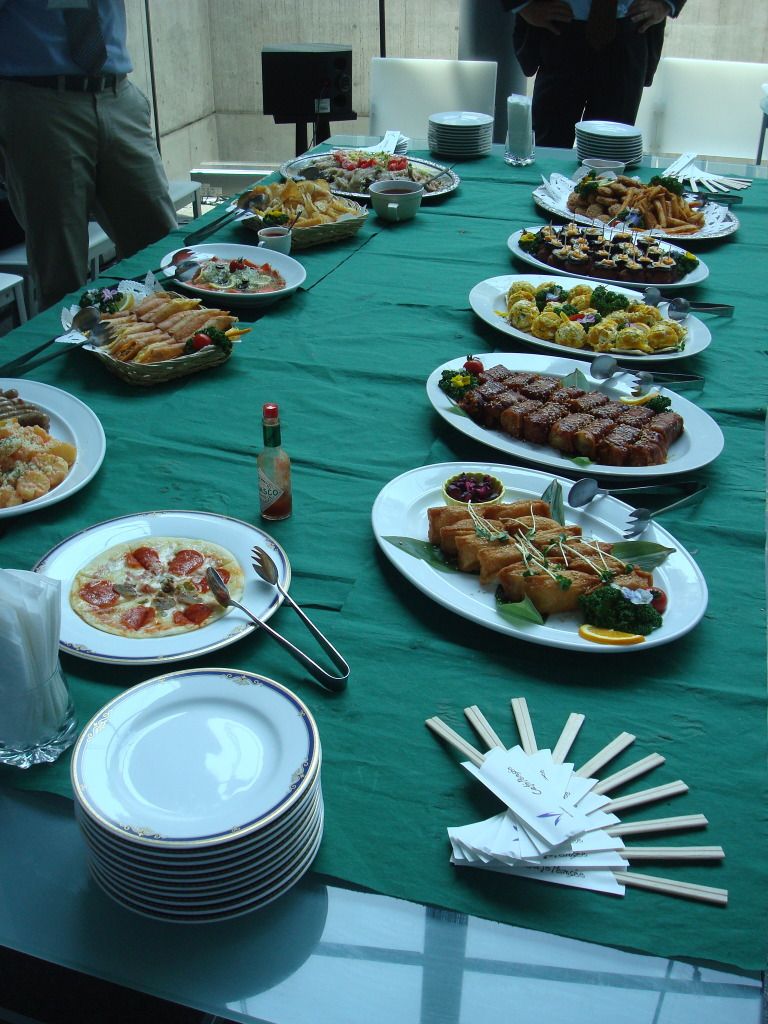 On Monday we had our first day of class. We walked as a group over to the university and had our first class. After class we had our welcome reception and met the Meiji students over lunch. After lunch we had a tour of Meiji's library, cafeteria, museum, and gift shop. The museum had a lot of torture devices, books, and other interesting artifacts.
After our tour we went out to dinner at a Champon restaurant with some of the Meiji students and then headed back to the hotel and played games and bonded.
Tuesday was our second day of class and we discussed a brief history of Japan up until WWII. Afterwards we had free time and everyone split up into groups and explored different parts of Tokyo!
A group of us headed to Tokyo's brand new Sky Tree with our new friend from Meiji, Fumi. We couldn't go into Sky Tree because reservations are booked for the next two months, but we were able to look at the tower and go into the department stores. It was really windy by Sky Tree. Afterwards, we explored Shinjuku, ate at Yoshinoya (which is a lot better in Japan than America), and talked!
~Michelle Armstrong