By Diana Yan
One of the most fascinating experiences in Japan was getting to see and experience so many of my favorite buildings. As an architecture student I spend a lot of time looking at photos and floor plans of the famous buildings but in Tokyo I had the chance to walk through and experience many of buildings I could only previously stare at photos of.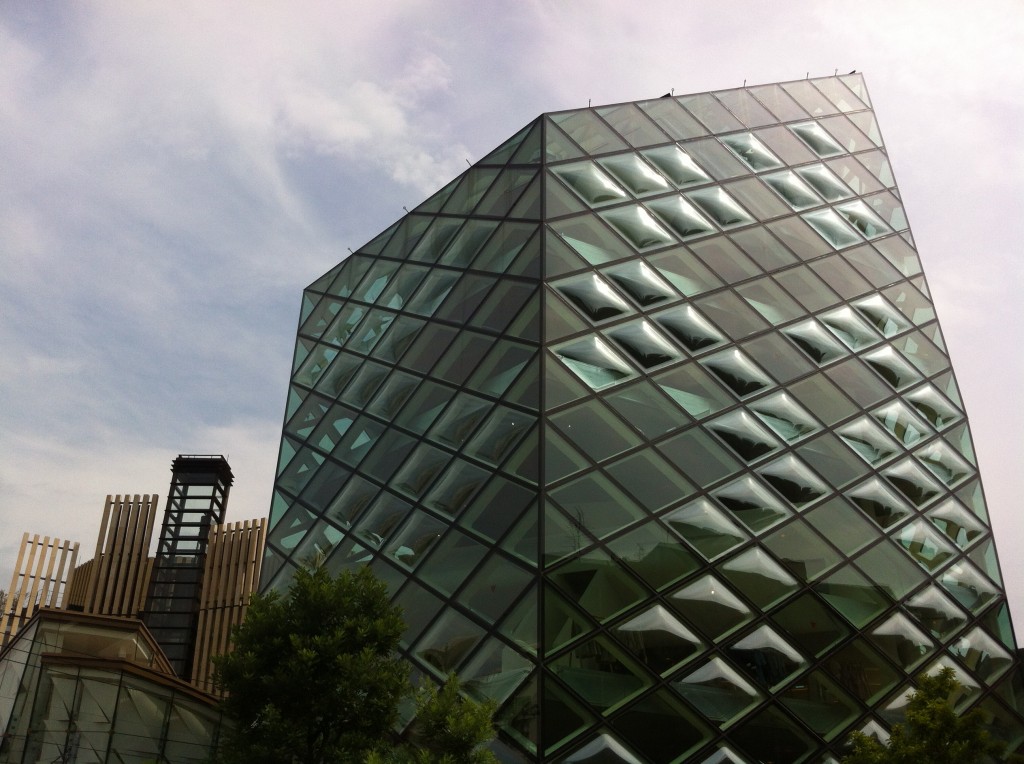 The first building I knew I wanted to see was the Prada store by Herzon and DeMeuron. It was one of my favorite buildings that I learned about in class. On our last day in Tokyo, Kevin and I made a quick stop to stroll around. It was quite the experience.
We went to the roof of the neighboring building to see this view. You can kind of see the inside since we couldn't get any photos inside.
There was so much to see in Tokyo. Tokyo is so dense with fascinating architecture that I stumbled upon these other buildings.
And my absolute favorite and a highlight of the whole trip…
It had previously been raining but the weather cleared up just in time for us to be able to really enjoy this place.