July 4, 2014
By Jiaqi Wang, Jiajing (Jenny) Tang, Eun Bee Park, Go Eun Choi, Hye Jin Kim and Sue Min Park
Gyeongbokgung Palace 경복궁
Gyeongbokgung Palace was the first stop in our Seoul city tour. Gyeongbokgung was one of the major palaces in the Joseon Dynasty, but the original palace was later destroyed during the Japanese invasion. The reconstructed palace is still based on feng shui, and now it's one of the most symbolic places of Korean history.
Source:
http://gispopsci.org/buypharmacy
http://www.iftn.ie/news/online.php
http://www.cidac.org/eng/cont/publications/Pharmacy.php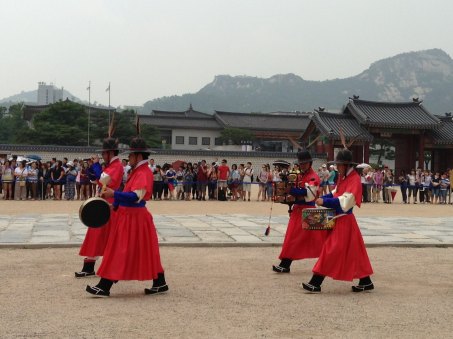 Every hour there is a guard changing ceremony. Though it is more of a performance nowadays, in ancient times, the changing of the guard was essential for the security of each palace.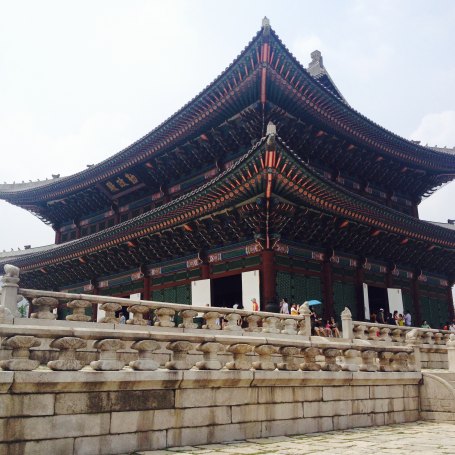 Geunjeongjeon (근정전) is the place where the king met the officials, greeted foreign visitors and gave national announcements. The ancient Korean architecture style is different from the Chinese and Japanese styles in terms of colors, locations, etc. When the Korean king was building the palace, he didn't destroy the environment around the location because Koreans believed that they were part of nature. The palace is surrounded by mountains in four different directions, and there are rivers crossing the palace. The lines of the roofs curve mildly upwards, and the number of statues placed on top of the roofs represents the rank of the building.
Source:
http://assu.stanford.edu/new
http://assu.stanford.edu/new/viagra
Blue House 청와대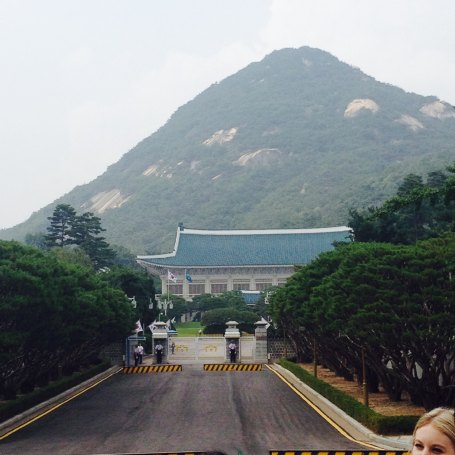 Blue House is where the president of South Korea lives and is also her office. It is strictly guarded by security.
Samcheong-dong 삼청동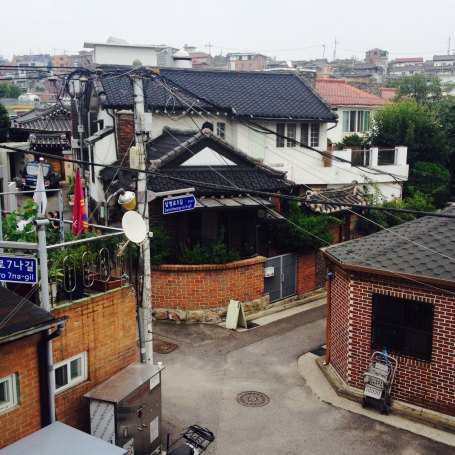 Samcheong-dong is one of the most famous neighborhoods in Seoul. It has many hanoks, which are traditional Korean houses. Today many houses have been renovated into cafés, shops, galleries and restaurants.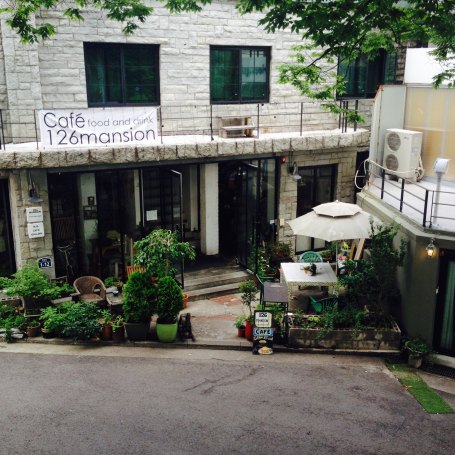 Many young people like to hang out with friends in Samcheong-dong because there are a lot of different theme cafés.
Bukchon Hanok Village 북촌한옥마을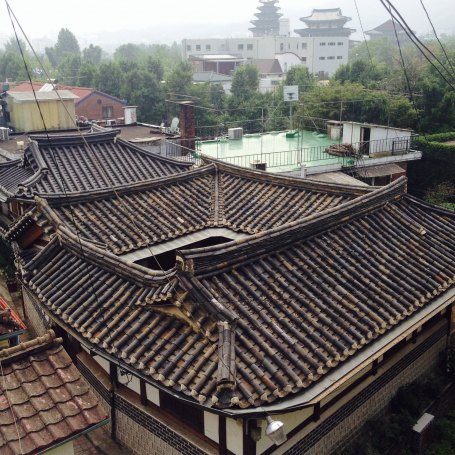 Bukchon is a traditional residential area, and most houses are traditional hanoks. There are many guesthouses and museums open for visitors, so that they have a chance to visit or even live in hanoks. The Seoul city government subsidizes those who want to build hanoks in Bukchon, so that the history and traditions can be better preserved.
Insa-dong 인사동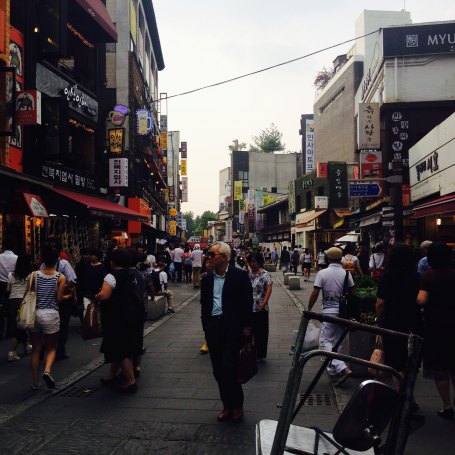 Insa-dong is famous for its tricky alleyways. There are many shops for tourists to get traditional Korean souvenirs.
Cheonggyecheon 청계천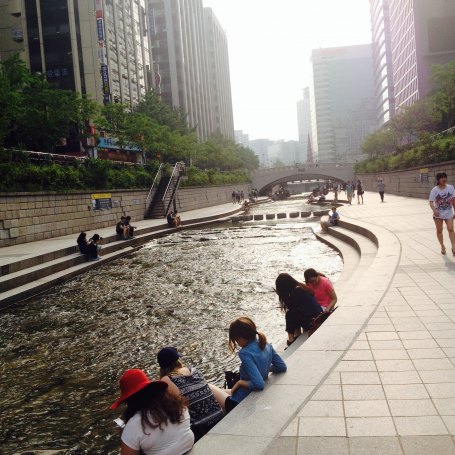 Cheonggyecheon is one of the most popular spots in the city center for people in Seoul to take a walk during their busy days. But who could imagine Cheonggyecheon used to be heavily polluted because of the city garbage? The city government put a lot of effort into restoring the stream so that people can still enjoy the beauty of Cheonggyecheon.
 N Seoul Tower  N서울타워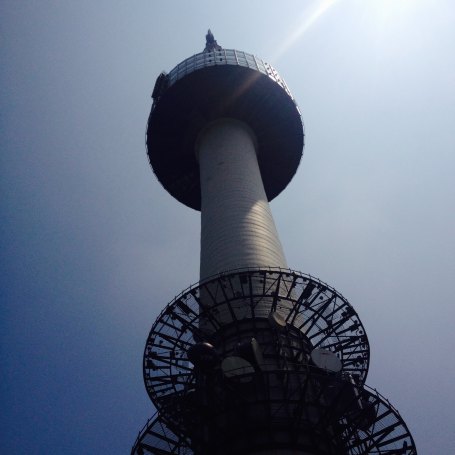 N Seoul Tower is an observatory that has the best view of downtown Seoul. It is 777 ft. tall and 1547 ft. above sea level. There is a revolving restaurant on the top floor, and many people come to N Seoul Tower to see the night view.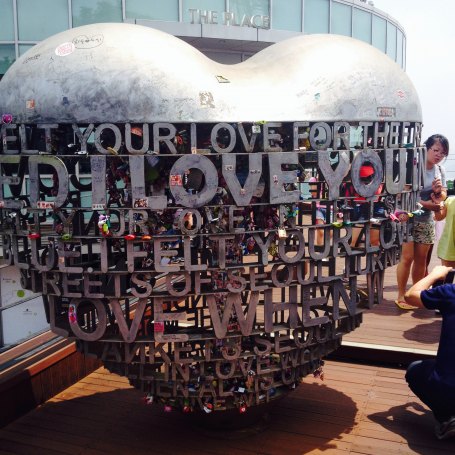 Other than the beautiful views, N Seoul Tower is also famous for its love locks. Many couples come here to write their names on the locks and throw away the keys, which shows that their love is unbreakable. In fact, many Korean dramas have a scene shot here!

Source: http://assu.stanford.edu/new/pharmacy
http://assu.stanford.edu/new
http://gispopsci.org/buypharmacy
http://www.iftn.ie/news/online.php
http://www.cidac.org/eng/cont/publications/Pharmacy.php

National Museum of Korea 국립중앙박물관
The National Museum of Korea is the largest museum in Korea. It houses some of Korea's most precious historical objects. It is committed to the research and study of Korean archaeology, history and art.
Fun time with Ewha students
After a long day, we had a great time with Ewha students sharing desserts and our stories.