"On the Camino, we have a bed to sleep in, food to eat, water to drink, and a path to walk. Everything else is excess."
(Quotes in this article were collected by the whole Problems without Passports group, Anthropology 301: The Global Performance of Healing.  This was medical anthropology class that walked 200 miles across northern Spain to collect healing stories, see previous blogs below).
"It's the magic of the Camino," two pilgrims told me, "When you are on the Camino, you leave behind your daily worries. You don't know what time it is, what date it is. You aren't planning every minute, every hour of your life. You slow down and you are a new person. You are different. You are better. That's the magic of the Camino."
"There are magic people and magic places everywhere, but on the Camino, people have time to be free and share their magic."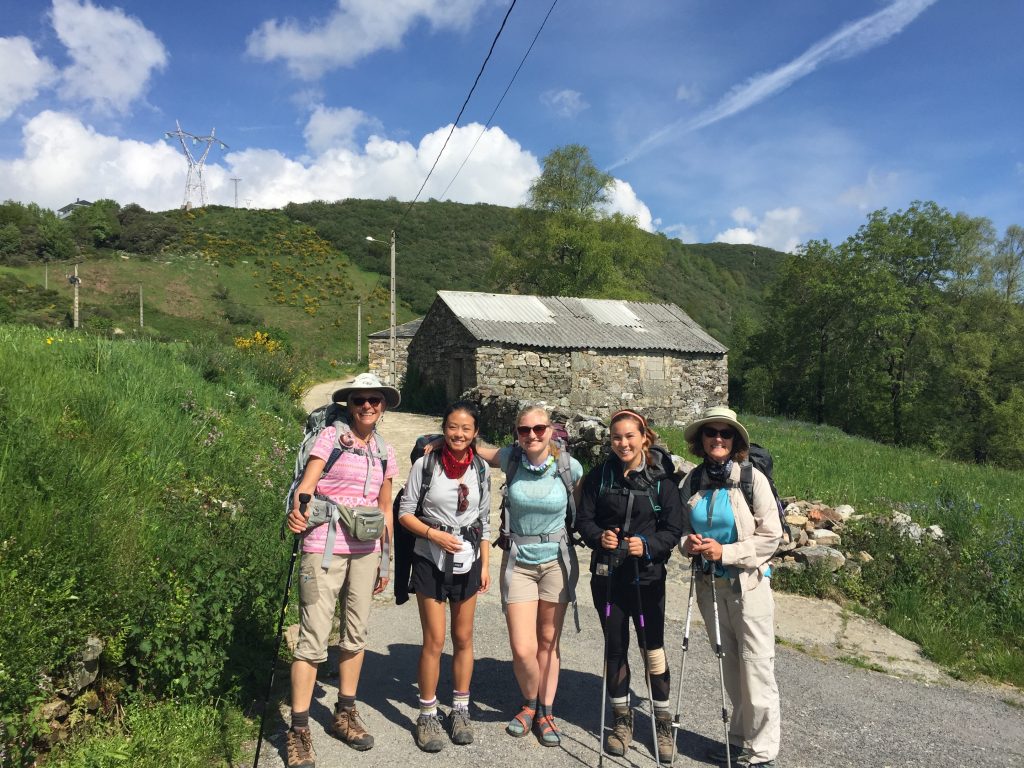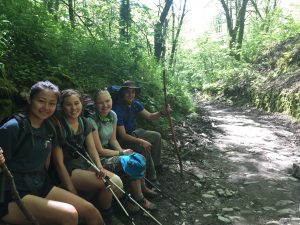 "Don't rush because your destination is your own self."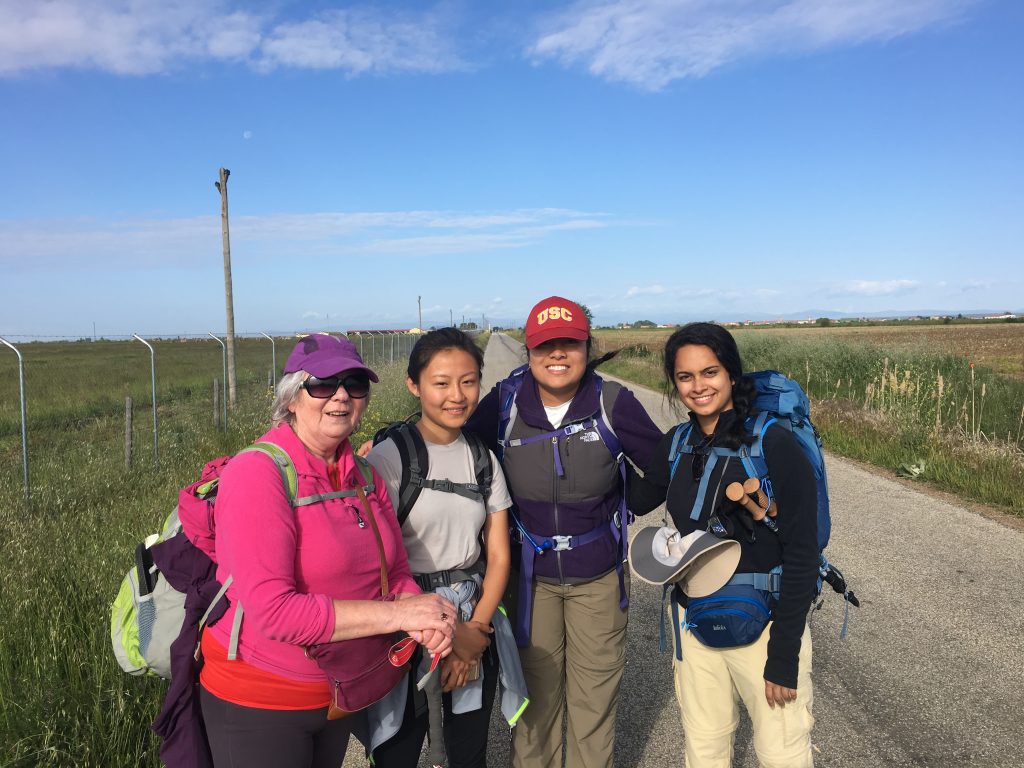 "Miracles happen every day on the Camino," she declared firmly. "Something comes whenever you need it, whether safety pins or someone whose shoulder you can cry on." From this truth, she had realized, "whatever happens will happen. I do not have to worry so much about the past or the future."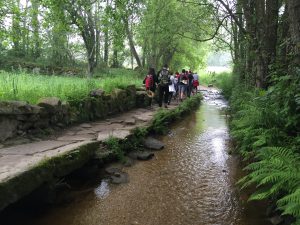 "I want to reflect on things in my past in order to move on to the next stage of my life. I want to keep walking the Camino, because I can."
"There is no prize in Santiago for anyone. What you get at the end of the Camino is your own growth and experience."
"Some people walk to get away from something. Some people walk to get something. We walk just to walk."
"There is no prize for first nor last and no clock on the Camino."
"On the Camino, you have nowhere to hide from yourself."
"If I can do this, then I can do anything."
"I like to be unconventional," he asserted, "I call myself a globetrotter. But I am not a tourist. Tourists go places to see the sights. I go to see more of myself."
(With PWP we did a bit of reflection, research and seeing the sights.)
"On the Camino, people are so kind, because they are given a chance to be. In daily life, everyone gets tunnel vision and is so stuck in their own routine."
"Tourists complain; pilgrims say how can I help you."
"I came to understand and embrace the beauty of life's unpredictability."
"In spirituality, you get your energy from what's around you… the trees, the sun, the people. In religion, you get your energy from God."
"… a pilgrimage is a physical journey that represents a non-physical goal." (Following the Yellow Arrow)
"It was my way to reconquer my body."
"I could not grieve all day, I guess. I was surrounded by Spain, the flowers, the forests, the mountains. Maybe God wanted me to see more."
"I was feeling that I had been called to do it [walk the Camino], that I needed to do it." Along the way from Saint-Jean-Pied-de-Port, she had felt stunned by the power of the Camino. "I was completely exposed," she revealed. "The Camino brings out all of your unresolved conflicts."
"Things catch up to you on the Camino."
"I grew stronger, more reflective, more humble, more self-aware, more appreciative than when I began as an adventure-seeking college student." (Following the Yellow Arrow)
"They can only be that happy because they've been through the worst. You meet a lot of people like him here [on the Camino]."
Quips:  "Keep going, keep it simple,"        "No Spain without Pain."
"No vino, no Camino."
"Spirit is kinky."
"Every Camino is different."
"The Camino is sacred, because of all the pilgrims who have walked on it before us."
Along the route there are donation-based stands (donativos) for water, fruit and sometimes trinkets. David calls his stand gratuito (free, no need to donate). David is dedicating his life to serving pilgrims, "con simplicidad y del corazón" (with simplicity and from the heart).
"The Camino gives you what you need, not what you want."
  "The real Camino starts after you leave Santiago."                  Buen Camino