By Kathryn Scafidi
Hello everyone! My name is Kathryn Scafidi, I'm a second-year graduate student in Dr. Mark Steele's Fish Ecology Lab at California State University, Northridge.  Summer 2019 is my second field season and last before I finish up my master's.  I am studying the effects an invasive alga (Sargassum horneri) has on the trophic dynamics of rocky reefs at Catalina Island.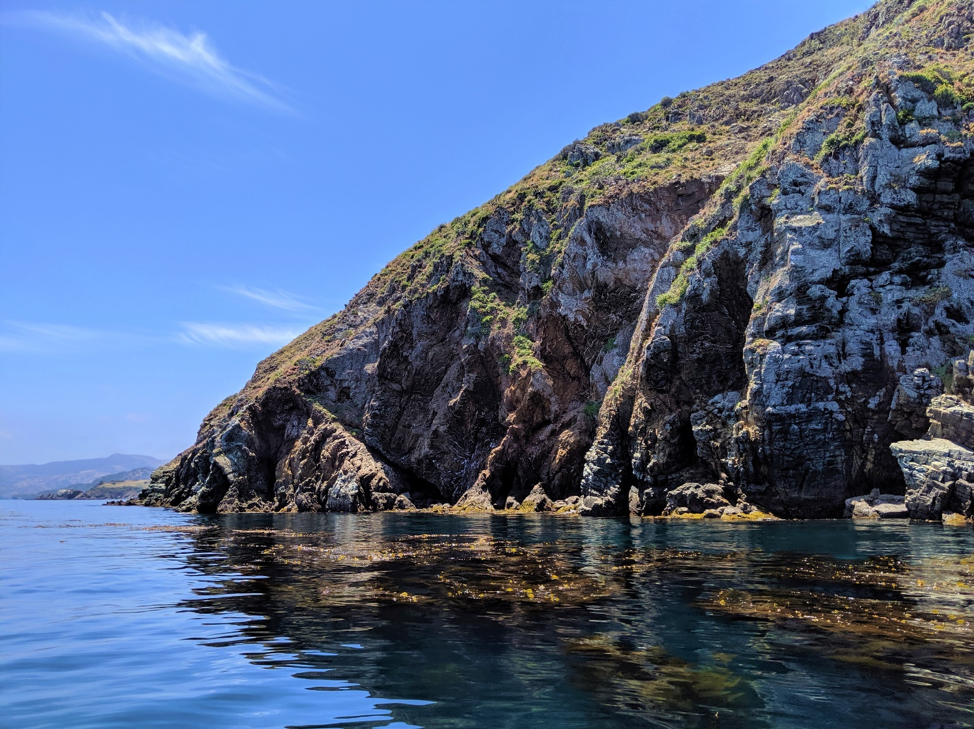 Last year, I observed the foraging habits of rock wrasse, garibaldi, and sheephead, to first confirm if the fish were finding food among the invasive alga compared to the native algae. I had also conducted benthic surveys of my sites where I record the substrate type and the algal species present, so I have an understanding of what is available to the fishes in the areas I observed them. I just completed these benthic surveys for 2019.
Last year I also collected individuals of S. horneri and three of the most common and abundant native algae to compare the invertebrate epifauna found among them. I am still currently working through those samples, counting and identifying the organisms. I am also extracting chemicals that the algae use as a defense mechanism to understand if S. horneri has higher concentrations than the native algae, thus potentially contributing to the invasive success of this alga.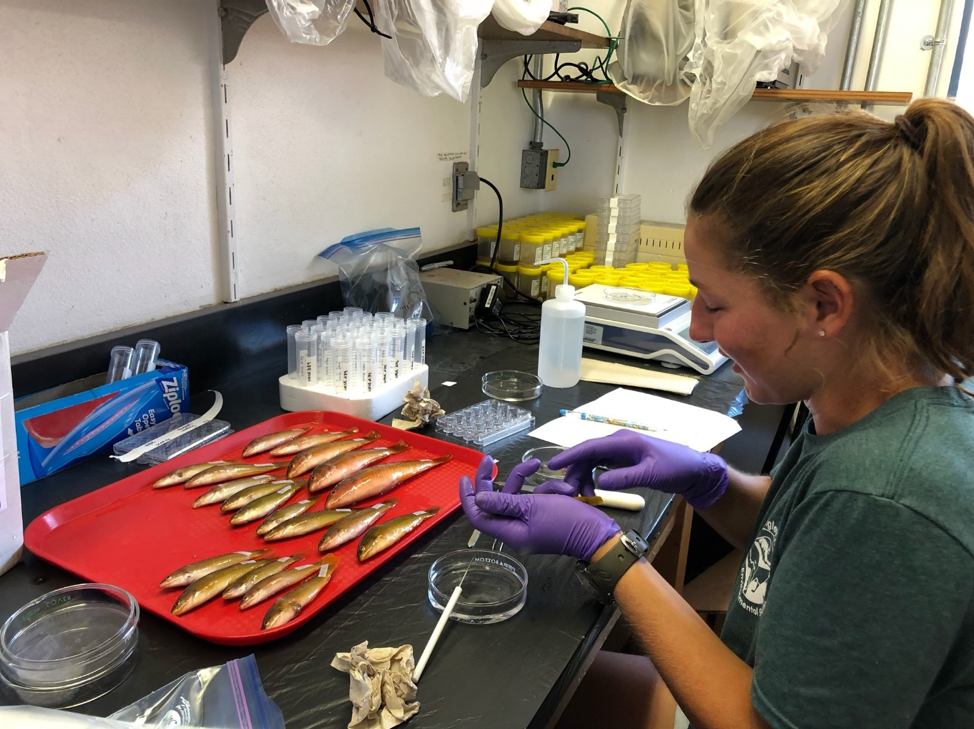 Additionally, I collected rock wrasse my sites to assess their growth and reproductive output. To do so, I collected them using a specialized pole spear, called a microspear. I then processed them in lab, extracting their otoliths (which can be read like the rings of a tree to age) and their gonads, which I can use to count hydrated eggs just before they spawned. I will be collecting more rock wrasse this summer which is my next step for 2019.
All of my research was not possible without the Wrigley Fellowship last year, and again this year. I love coming out to Catalina to do my work.  The diving is among the best I have done so far and there's never a dull moment under water. This research station is a great place to meet and be around like-minded individuals that are working hard at the research they are doing, which is very motivating! I am looking forward to a summer of hard work, old and new faces alike, and the outreach opportunities that Wrigley has.  As a marine biologist, it is always exciting to hear just how knowledgeable visitors are of the surrounding waters, but also their openness to hearing about the research being done and ways we can all be more ocean friendly. I hope my research can provide everyone with a better understanding of the interconnectivity of our coastal reefs and how invasive species affect them as these occur more frequently with climate change and globalization.