By: Stefie Gan
Artist in Residence – Summer 2020
Hello everyone! My name is Stefie Gan and I'm a second year graduate animation student at the USC School of Cinematic Arts. In Summer 2020, I had the exciting opportunity to collaborate with the Wrigley Institute to make an animated video supporting the work of Wrigley's marine researchers and educators.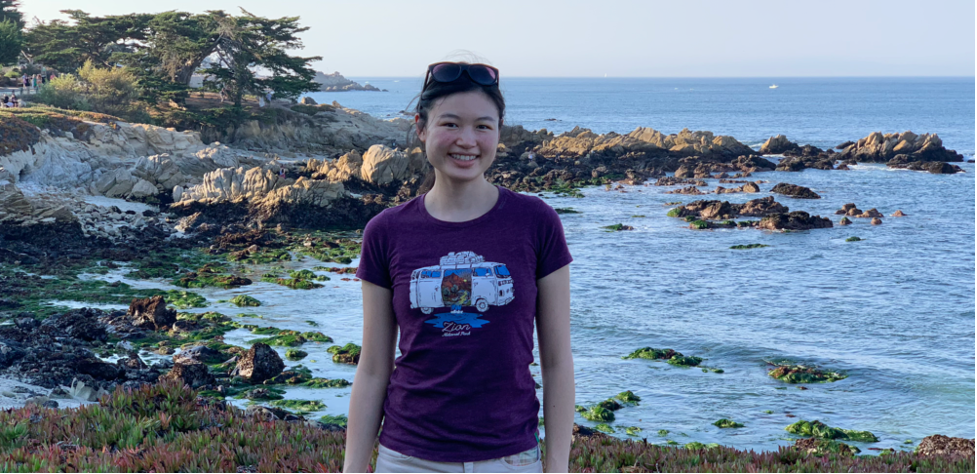 In particular, I worked on an animation to show the special dynamics of life in the intertidal. This was especially fulfilling for me because I believe in the power of animation as a tool for education and social advocacy. I learned so much about the intertidal zone while working with Wrigley researchers, meeting on a regular basis to talk about their research and get feedback for my creative work.

I wanted to visualize the science as well as evoke the magical feeling we have when we see nature's abundance. I was particularly inspired by Hayao Miyazaki's feature animated film Ponyo, which shows the beauty of the sea and also an urgency to reestablish the balance of the natural environment.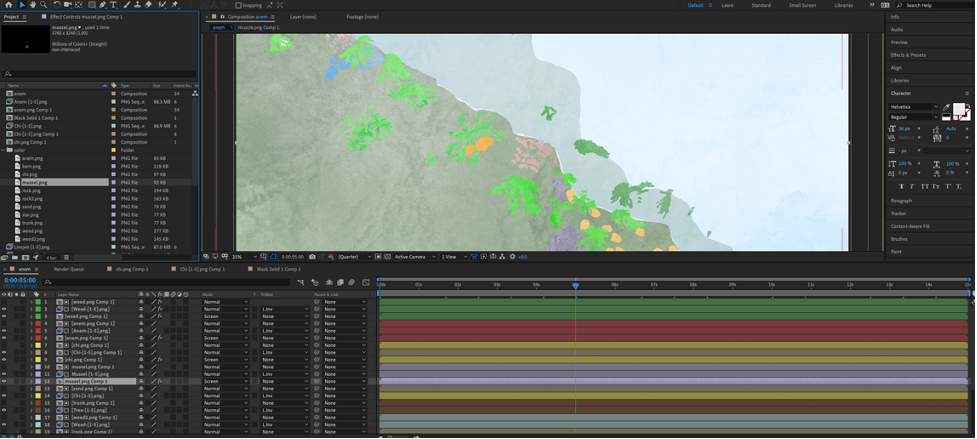 The Intertidal Zone has an abundance of life, even though many of it may look like rocks to the unknowing eye. I learned about the life of the aggregating anemone, golden and olive rockweed, California mussel, leaf and gooseneck barnacle, owl limpet, California spiny chiton, pink acorn barnacle, common acorn barnacle, and black turban snail – just to name a few! They depend on plankton from the ocean that wash up at various times of the day. These organisms face many challenges such as a decline in food as a result of warming ocean temperatures, damages from human activities such as when people collect them or step on them, and loss of habitat.
My animated video shows a brief moment in the Intertidal and how the water revitalizes these organisms as it washes in.
You can see the finished product here! – Ebb and Flow: Life in the Rocky Intertidal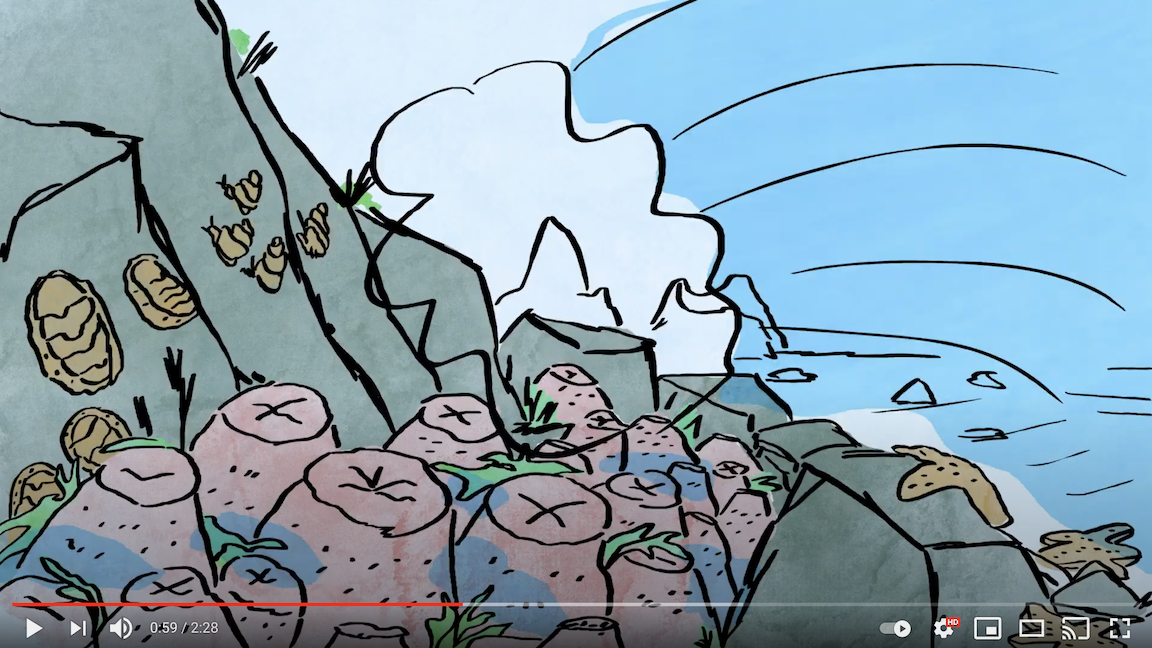 So, even though we may not see them with our bare eyes, this project taught me to be even more sensitive towards different life forms and remember how delicate they are. I certainly now have a deeper understanding of and appreciation for life in the intertidal zone.
These days, I'm especially elated when I spot one of the organisms I studied. Behind me on the rocks in the picture at the top, I found small barnacles and mussels growing on the rocks! And I now know to be careful and avoid stepping on them, for they play an important role in the ecosystem!