By: Andrew Q. Pham
Hey everyone! I am a rising undergraduate junior in the Lab for Autonomous and Intelligent Robotics (LAIR) at Harvey Mudd College. My lab mainly works on multi-robot systems and their applications in the field. Many modern-day tasks that humans must perform can be dangerous, time-consuming, and/or mundane. One goal of robotics is to alleviate this burden, and oftentimes make the tasks more efficient. My project is attempting to make acquiring video footage of sharks easier and less time-consuming.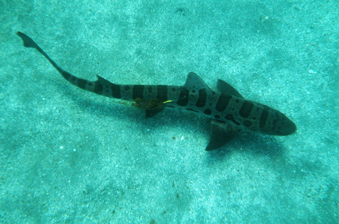 The project is in collaboration with CSU Long Beach's Shark Lab. Many biologist, like those at Shark Lab, use video recordings of animals in their natural habitat to study their behavior. However, tracking and monitoring sharks is a lengthy endeavor. Researchers must spend long hours (24-72 hours) on boats to acquire data. This project is specifically attempting to make this process easier by using multiple autonomous quadcopters to capture overhead footage of sharks.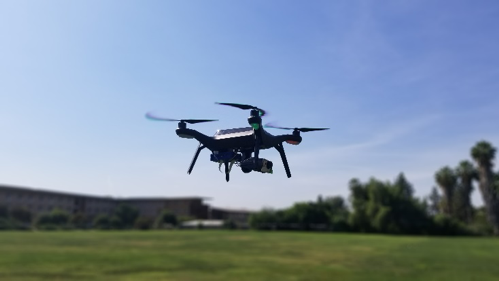 Most consumer grade quadcopters are incredibly nimble and small, being able to survey an area quickly. However, the tradeoff for this agility is a small battery life (about 20 minutes for the quadcopters I use).
To counteract this limited battery life, a few autonomous surface vehicles (ASVs) are included in our multi-robot system. ASVs are basically autonomous boats. For this system, they function as landing platforms and recharge stations for the quadcopters. The general idea of the system is to have the quadcopters patrol over an area where the sharks are located, recording footage the entire time. The ASVs will be stationed nearby, and the quadcopter will periodically land on them to recharge.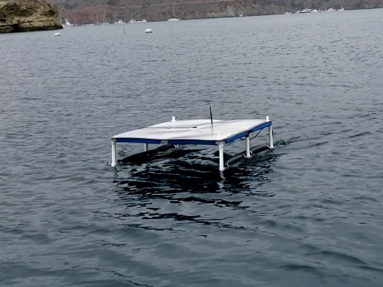 My research specifically focuses on creating an algorithm that coordinates the motion of the quadcopters. However, what I do day-to-day varies drastically. Somedays I will be working on hardware, building components for the ASV or debugging electronics. Other days I will be working on software, coding up simulations or brainstorming the math for the algorithm. Currently, I am putting the finishing touches on the system before I perform full trials.

Where I do my work also varies drastically. One week I may be back at my college campus, touching base with my research advisor or gathering parts for the robots. Another week I may be back at the Wrigley Marine Science Center (WMSC) on Santa Catalina Island, deploying and testing the robots in Big Fisherman Cove. Even though the work and travel can get hectic, it is overall incredibly fun.
One thing that helped to keep this crazy amount of work manageable has been the 2018 Wrigley Summer Fellowship. The Wrigley Fellowship has been helpful for my research, giving me place to effectively test the robots as well as a place to stay. I only have a couple weeks of my summer research left to go and a whole lot left to do. But, so far, this summer has been educative, exciting, and gone by too fast!
Feel free to contact me at apham@hmc.edu if you have any further questions.