By: Danielle Takahashi
Hi! My name is Danielle Takahashi and I am a sophomore at USC's School of Cinematic Arts majoring in Media Arts and Practice, an interdisciplinary filmmaking, design, and digital multimedia program. After connecting to the Wrigley Institute's Undergraduate Program Director Dr. Diane Kim through an animation professor, I got involved with the Kelp Biofuel Project this past summer as an Wrigley Animation Scholar.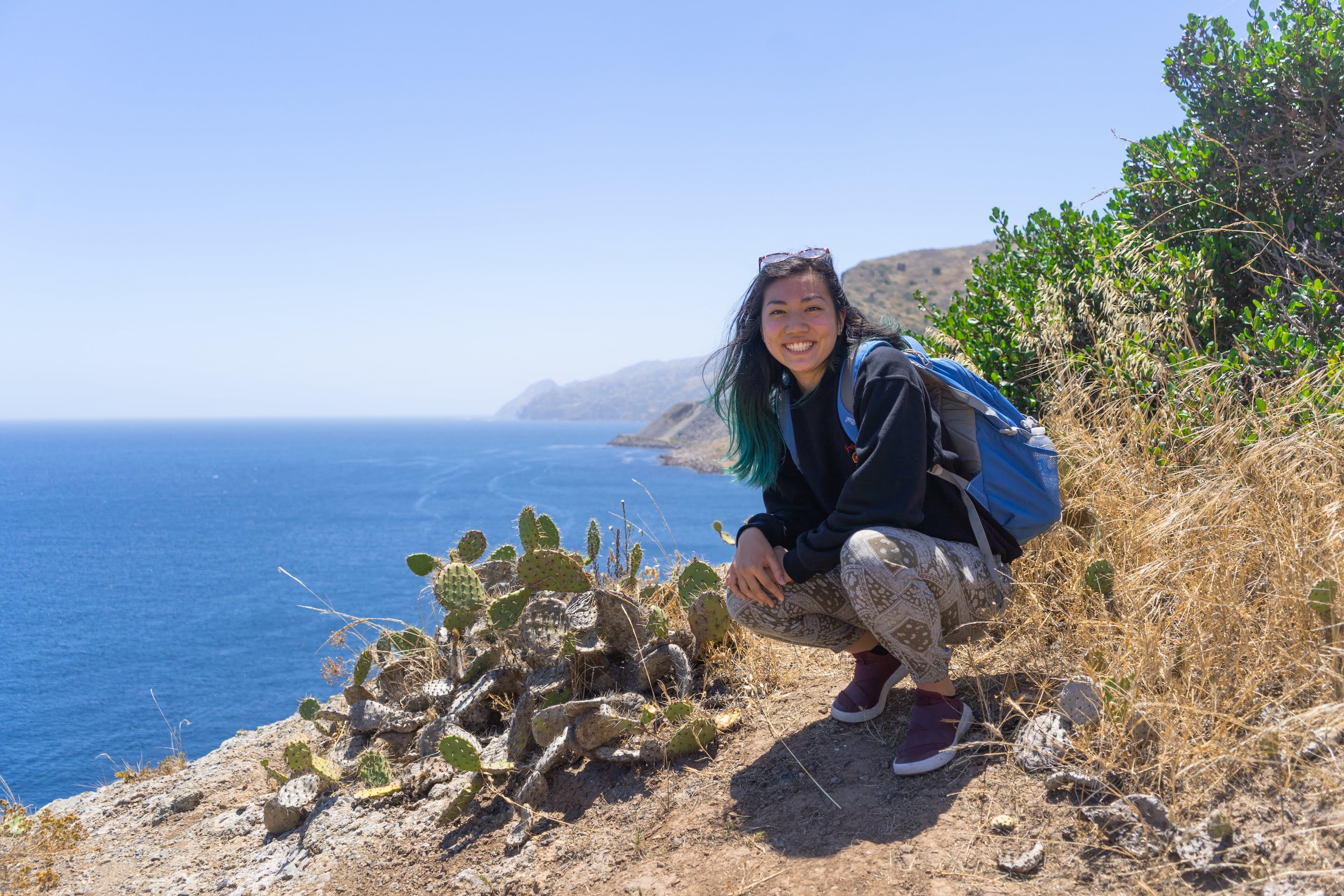 In June, I went out to the marine lab on Catalina. We had originally planned on me making a short documentary about the Kelp Biofuel Project with a small animation segment to explain how the research project works. However, it felt detached and unoriginal. I needed to come up with something new. During my visit at Catalina Island, I spent time taking a tour with Wrigely's Director Dr. Ken Nealson and Ann Close, interviewing the kelp biofuel researchers, and looking around the institute. As I got to know the people at Wrigley and explore the beautiful island, I thought about how I could possibly capture the admiration I had for the research and love I felt for the island's nature.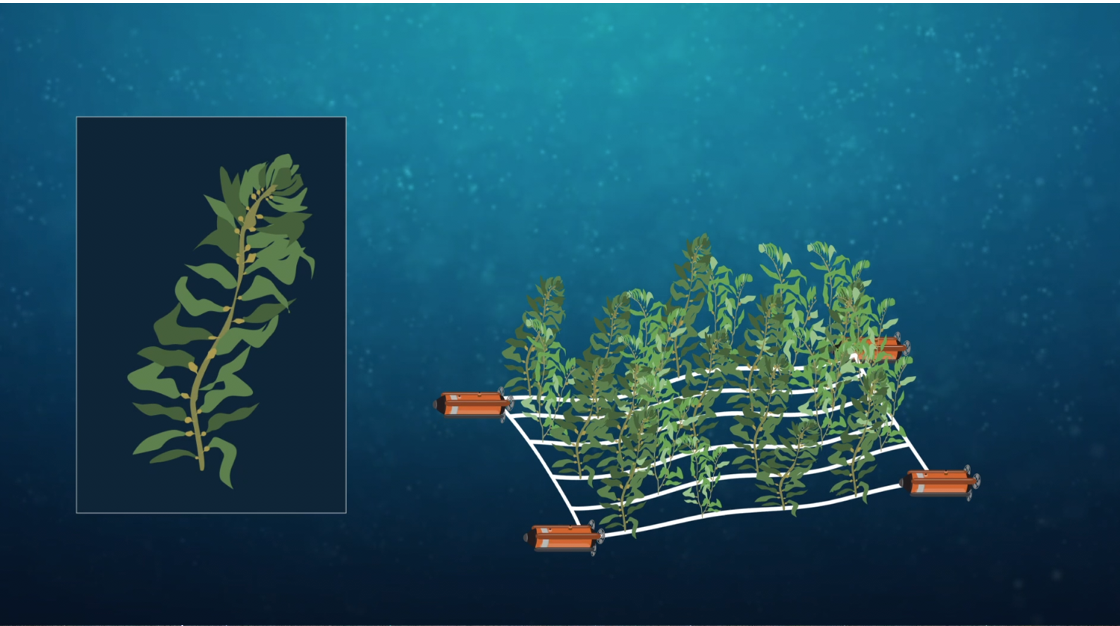 I hoped to humanize the story and build empathy in order to get the audience to care about climate change issues. So I wrote a narrative about a young girl growing up, falling in love with nature, and working to find a way to help save the world from climate change. At the end of the film, the girl grows up to work on the Kelp Biofuel Project at the Wrigley Institute.
Over the summer, I edited together audio from interviews I conducted to serve as narration. This narration details the Kelp Biofuel Project, the increasing need to deal with climate change, how sustainable solutions can be enacted, and calls for collective action in saving the planet. Over the summer, I had been teaching myself 2D character rigging in After Effects and got to put these skills to use. The short film uses 2D animated characters over videos of the island, underwater videography, and photography. I used my own original footage from my visit, along with working with drone and underwater footage from Maurice Roper, the Institute's Director of Photography.
You can see the finished product and watch my film here!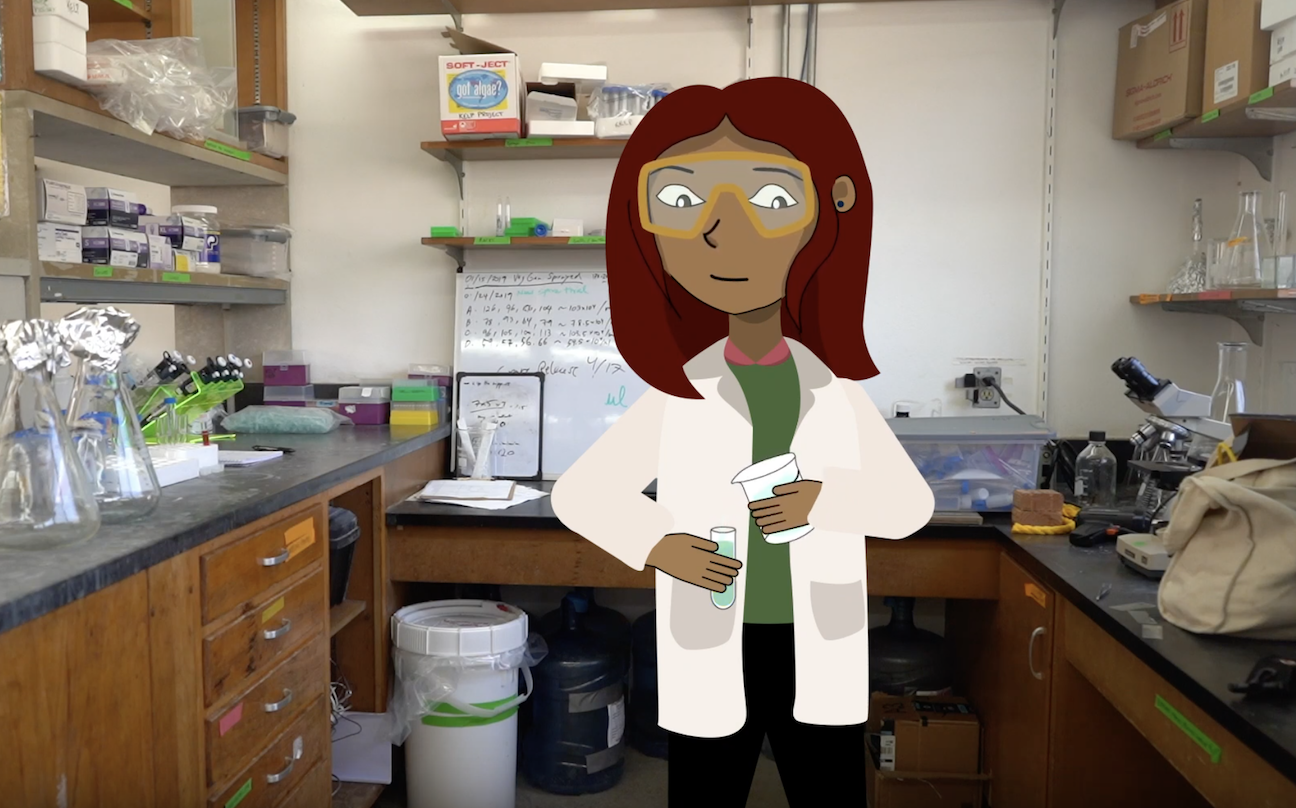 I grew up assuming that I would become a STEM major, since I was skilled at math and science and originally hoped to go into research. People often see artists and scientists as polar opposites, but I see a vast amount of overlap. To this day, I am always aiming to take advantage of technology in order to combine all of my passions in an innovative way. I am really proud of the way the film came out as this project took advantage of many different disciplines and presented research in a creative way to support environmental studies. I hope to inspire the same love I have for nature and science that is needed to save the planet in others.
Below are photos of some of my favorite memories from my visit to the island: going out on a night hike to take long exposure pictures of the milky way, snorkeling in Fisherman's Cove, and learning about the institute's various sustainability initiatives like the soldier fly larvae food waste recycling system and the lab's aquaponics system.