By: Maria Raykova
I am not a scientist. But last summer, I had the great privilege of spending a six-week "science visualization" residency at the Wrigley Marine Science Center on Catalina Island. I had previously interned as an animator at the Jet Propulsion Laboratory, and I was eager to continue improving my science communication skills in a new setting. I had never been to Catalina before, and I couldn't have imagined that such secluded natural beauty lay so close to Los Angeles. At times I was tempted to go into vacation mode, but as an artist I found plenty of inspiration at every turn. For the Wrigley Institute, I worked on my first live-action piece: a documentary video about the San Pedro Ocean Time-series (SPOT) project. This project pushed me out of my comfort zone, as I arranged several interviews with scientists and recorded footage on a SPOT research cruise. I was apprehensive at first about venturing beyond animation, but I feel that the final product and the experience I gained were well worth the effort.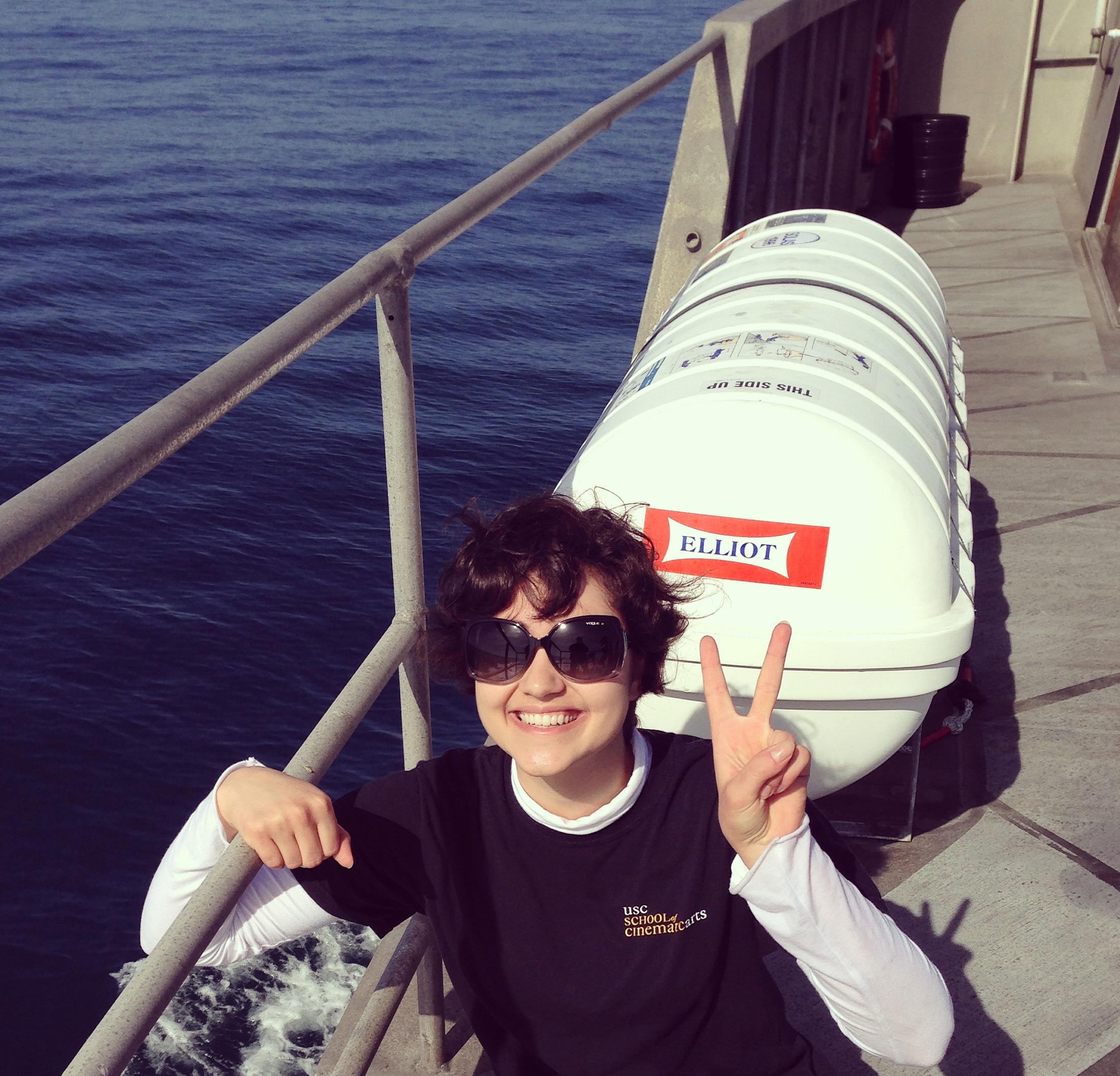 I am not a scientist, but I have made observations. I have observed that there is a dire need for better scientific communication in our culture. Science is perceived as esoteric, inaccessible or irrelevant to the average layperson (though probably not to the readers of this blog, admittedly). "I am not a scientist" is a phrase heard all too frequently in the mainstream media, particularly during political debates. This is a very disturbing trend. The most pressing issues of this century concerning our health and the environment are rooted in science, but voters and policymakers lack the scientific literacy to make informed decisions. It is very gratifying to be able to address that need through my work, which is why I was honored to help form a bridge between the USC Wrigley Institute and the USC School of Cinematic Arts.
I am not a scientist; I am an artist. I work with scientists and I love being in an environment where there is so much knowledge to be shared. Being surrounded by people who possess an entirely different set of skills than mine fosters very meaningful collaborations. As a filmmaker, my job is to tell stories that connect with audiences. Environmental science already provides an excellent screenplay, since there is nothing more universally relatable than the planet we all call home. It just takes the right creative choices to awaken the sense of wonder that is within each of us. I felt that wonderment firsthand during my residency at WMSC, but unfortunately not everyone has that opportunity. Nor does everyone have a great museum like the California Science Center in their backyard. But chances are, they do have access to YouTube. And so I'm happy that more and more scientists are taking advantage of the Internet's enormous potential to reach the general public directly. People can't learn to appreciate science if they rarely see it portrayed appropriately in the media. I made the SPOT video to provide a glimpse of what it's like to be on a research cruise, and maybe spark some new interest in the important work being done by the folks at the Wrigley Institute. Whether you are a scientist or not, I sincerely hope you enjoy it.
—Maria Raykova, USC School of Cinematic Arts, BA Animation & Digital Arts, Class of 2015 and WIES Zinsmeyer Summer Intern
To learn more about SPOT, visit the full webpage here – http://dornsife.usc.edu/spot/